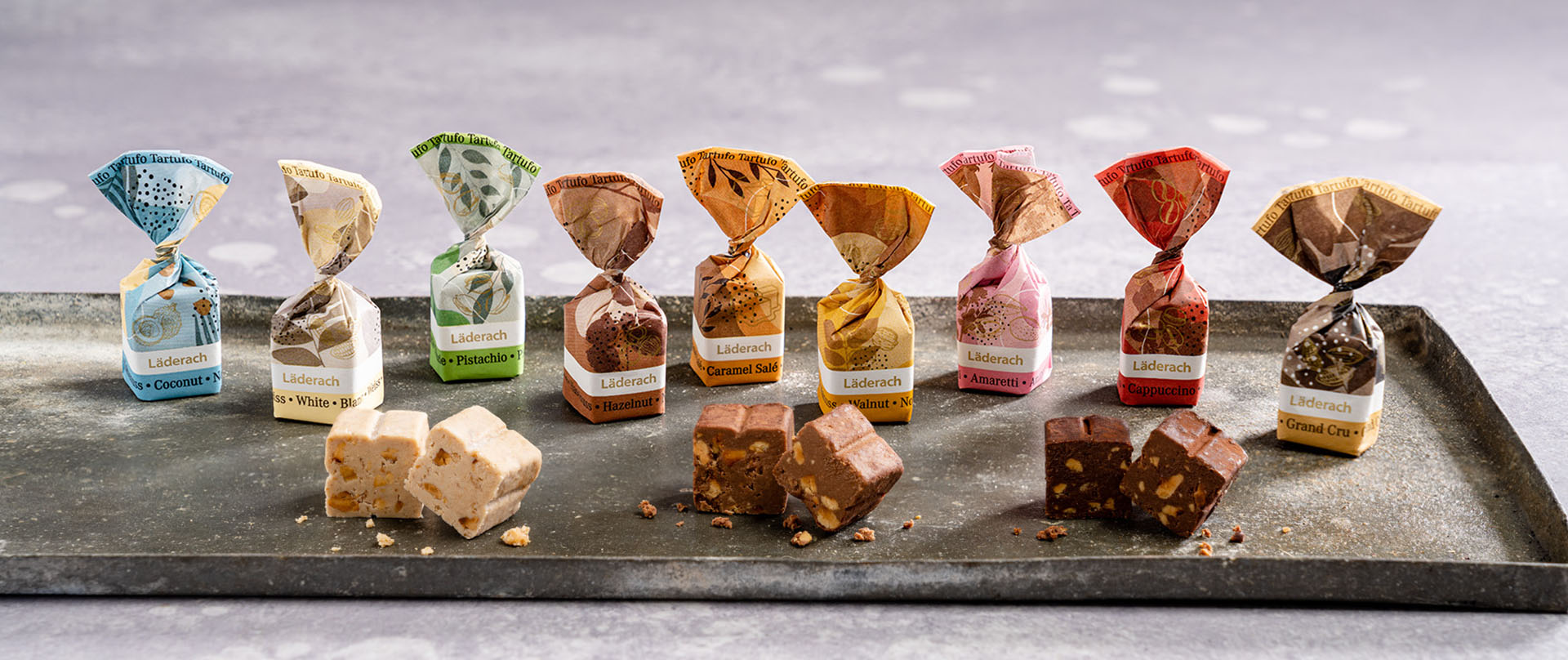 Elegance, energy and lust for life. The new Tartufi from Läderach will make autumn sweeter – la dolce vita in chocolate form. These elegant mouthfuls are inspired by a Northern Italian classic, inviting you to consciously enjoy the moment whenever you have the chance. Each of the nine varieties stands for a special moment that connoisseurs will be transported to, such as freshness, elegance, strength or energy. Each Tartufo embodies the expected premium quality, with carefully selected raw materials, expert craftsmanship and absolute Läderach freshness. The Tartufi will be available worldwide from 21 September in Läderach chocolateries and the online shop.
"We all know chocolate connects people – what could be better than enjoying a moment together? We are pleased that this autumn we will be able to show how Northern Italian confectionery tradition combines with authentic Swiss chocolate craftsmanship," says Elias Läderach, World Chocolate Master and Head of Innovation at Läderach (Schweiz) AG.
Northern Italian tradition meets Swiss chocolate craftsmanship
"Tartufi dolci" literally translates as "sweet truffles" and the treats are inspired by the traditional confectionery of Northern Italy. Each exquisite Tartufo is made from the finest gianduja. Carefully selected ingredients are then added to create nine indulgent varieties, lovingly crafted in Ennenda in Switzerland using a multi-step process to form these tiny delicacies. The Tartufi Walnut contain crunchy almond nougat pieces and walnut brittle roasted in maple syrup. High-quality chocolate, manufactured by the family company, always forms the foundation. The fresh taste of Läderach chocolate begins in the rain forest and in the Swiss Alps. Läderach is one of the few chocolate manufacturers that monitors the entire production process from the cocoa bean all the way to the shop counter. Läderach chocolate is manufactured in Switzerland in the canton of Glarus. This holistic view allows the Swiss chocolatier to guarantee the sustainable, premium quality of its cocoa, and to use this top-quality cocoa to make exquisite chocolate.
Sweet moments of enjoyment for every occasion
The luxurious Tartufi are the perfect small gift for hosts, friends and family – or for yourself. But they are more than just chocolate. Each Tartufo transports connoisseurs to a special moment. The chocolate experts have dedicated each variety to a particular moment, such as elegance, freshness, energy, joy or strength. True to the idea of moments to consciously enjoy and share, for every occasion. The Tartufi are available from 21 September for EUR 8.90 per 100 g in Läderach chocolateries and the Läderach online shop (laderach.com). A total of nine different varieties made of white, milk and dark chocolate means there is something to suit every taste and every occasion.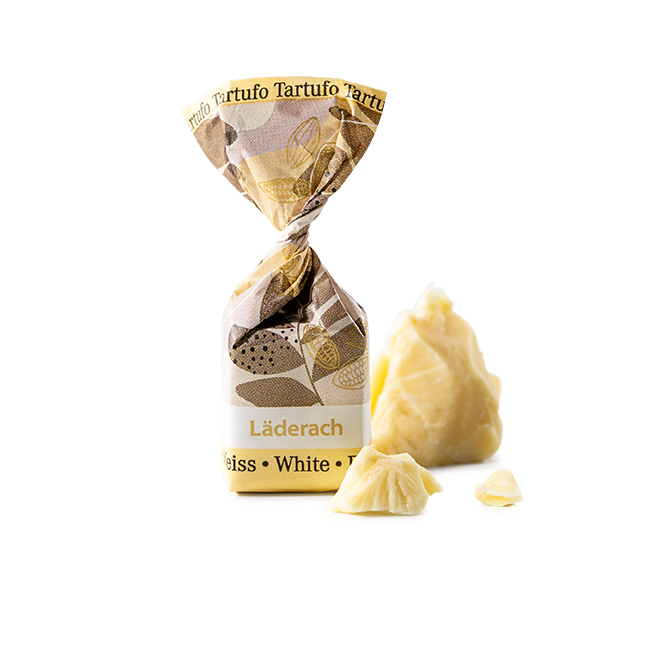 White
Hazelnut gianduja with white chocolate, roasted Piedmontese hazelnuts and wafer pieces.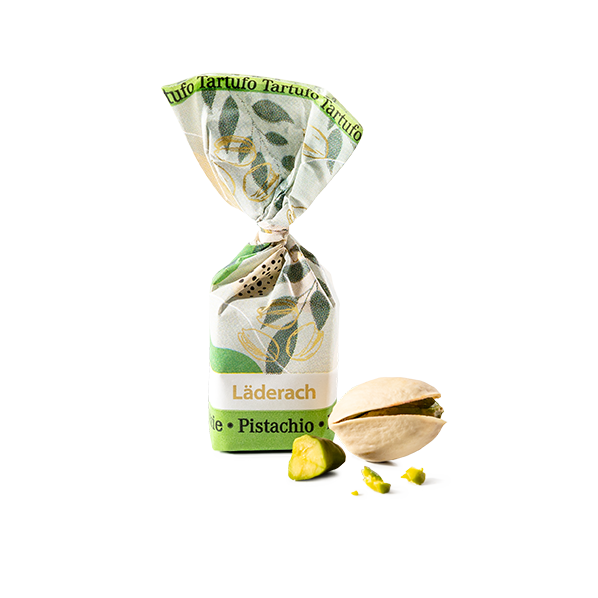 Pistachio
Pistachios and wafer pieces in almond-pistachio gianduja with white chocolate.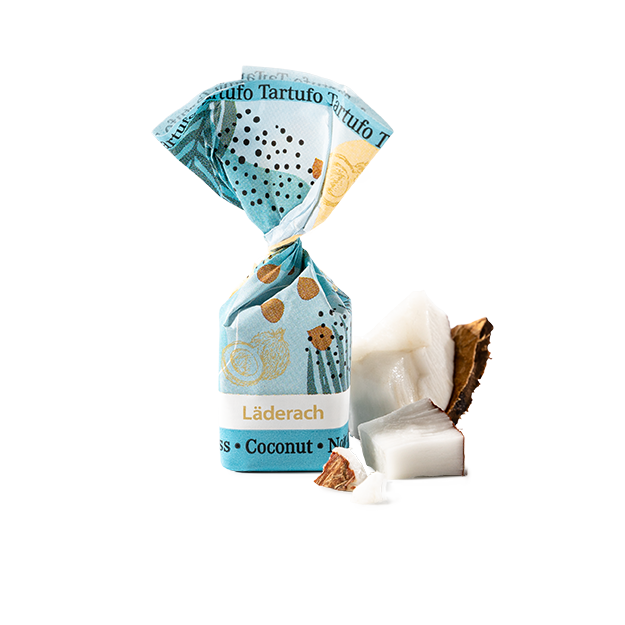 Coconut
Coconut gianduja with white chocolate, toasted almonds and coconut flakes.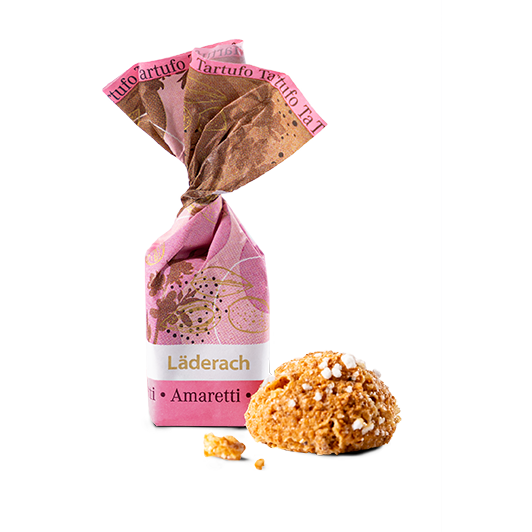 Amaretti
Almond-hazelnut gianduja with dark milk chocolate and crunchy Amarettini pieces.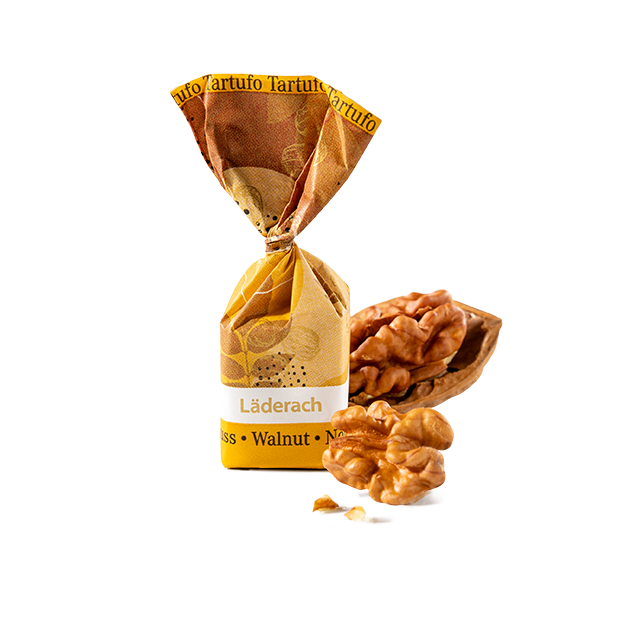 Walnut
Hazelnut-walnut gianduja with dark milk chocolate, almond nougat pieces and walnut brittle roasted in maple syrup.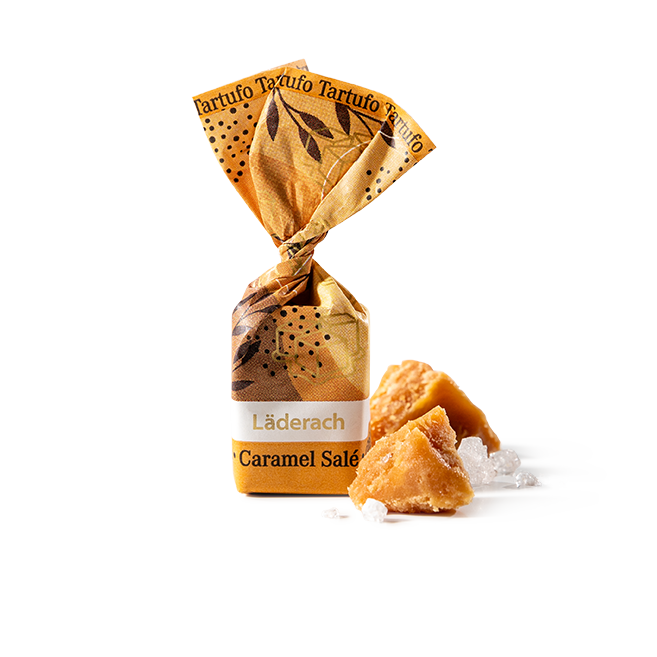 Caramel Salé
Almond-hazelnut gianduja with dark chocolate, almond and caramel pieces.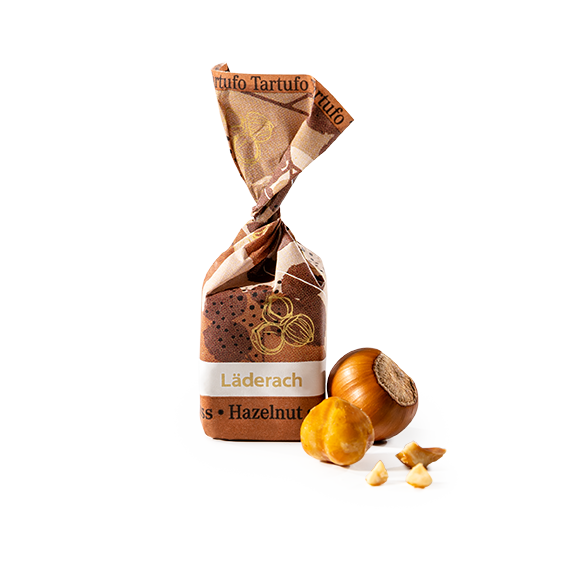 Hazelnut
Hazelnut gianduja with milk chocolate and roasted Piedmont hazelnuts.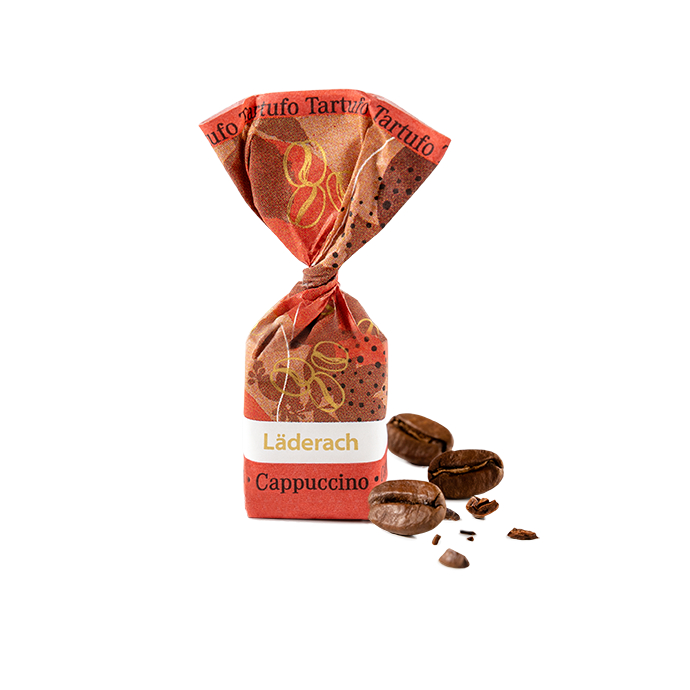 Cappuccino
Hazelnut gianduja with coffee, white chocolate, crispy cocoa chips and roasted hazelnut pieces.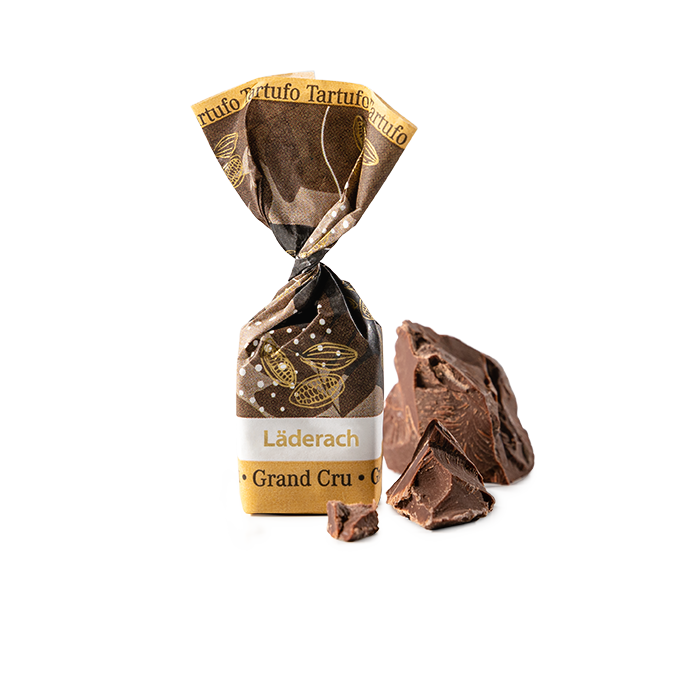 Grand Cru
Hazelnut gianduja with fine Grand Cru Ecuaudor 70% chocolate, cocoa granules and crushed roasted Piedmont hazelnuts.